Hey guys, I know it's been a while, today I'm bringing you a post about my favourites to use this winter. They are mostly affordable and have great benefits!
My first favourite is Boots cucumber facial wash:
This facial wash retails at only £1.50, it contains cucumber which has tremendous benefits for skin and after continuous use you definitely see the effects. It does not cause any irritability and it removes grime and dirt from your pores, it also works well when removing make up.
My second winter favourite is the Boots cucumber toner:
This cleanser and toner also retails at £1.50 and it can be bought in a 3 for 2 deal with the facial wash. This toner is perfect for removing excess make up after removing your make up with cucumber wipes (also from boots). It is very gentle on the skin and the alcohol in it removes bacteria. I also love to use this after a long day if I haven't worn make up and my face is just extra oily. It cleanses your skin but doesn't dry it out.
My third winter favourite is The Body Shop Seaweed deep cleansing facial wash:
This Facial wash retails at £9.50. This facial wash is truly amazing as I have combination skin. I haven't even been using it over a prolonged time and the effects are truly amazing. It has reduced the spots I have and it doesn't dry out skin, instead it leaves skin feeling soft and refreshed. Seaweed is packed with vitamins and minerals that are also great for your skin, and it moisturises and conditions your skin. The good thing about The body shop products is that they are all vegetarian so they are totally organic and good for skin.
My fourth favourite is The Body Shop pomegranate softening facial wash:
This facial wash retails at £12, this cleanses and refreshes skin leaving it soft and silky, it also gives your skin a brighter appearance, unlike the other products I wouldn't use this on a day to day basis but rather once or twice a week. In addition to its great qualities this also has a great smell which makes it pleasant to use.
My fifth winter favourite is pure coconut oil (ASDA):
This oil retails at £1.50 and has literally lasted over 6 months, so it's good value for money. I use this oil primarily for my face but also my hair. I usually use vaseline but I found it very heavy on my skin, so I began using this as a facial moisturiser as it has a lighter texture and it has made my skin softer. It's great to use after a shower on all areas of your body and from gradual use gets rid of blemishes and scars. As a bonus I would recommend this for Afro-Caribbean hair, especially your edges. It helps to replenish hair and give you a fuller hairline. One trick I have that works with relaxed hair is putting coconut oil on your edges and combing them, then overnight wrapping your hair with a silk scarf. In the morning your edges should be smoothed back and moisturised and it lasts all day.
My last winter favourite is Milk of Magnesia: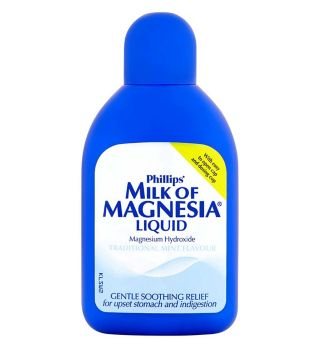 This is a controversial product but I love it, it retails at £4.99. My skin is mostly oily especially during winter and this is great for use before I apply my make up. I use a cotton wool pad and apply a generous amount to my face and I let it dry before applying my make up. It keeps make up in place all day and prevents your skin from being too oily.This is great for long days and even being in humid environments. BUT, ladies I must state this is for if you have oily skin only otherwise it will dry out your skin and the effects will not be pleasant.
A bonus tip I want to give you guys is something we all have access to – WATER! Water is great for clearing up your skin and keeping it healthy. Drinking 2-3 litres a day can create a big difference. If you're someone who doesn't like plain water add a few slices of orange and lemon to create detox water which has an even greater effect!
Thanks for reading and I hope you learnt about some great things to keep your skin refreshed during this period of harsh weather,
Peace and love
Tosin x
(all photos from google images)
(all photos from google images)